The SGRH Liver Transplant Unit after being launched in 2001 has become one of the foremost state-of-the art facilities of its type in the Indian subcontinent. It provides a world-class service in cadaveric and living related liver transplantation with advanced infrastructure and experienced multidisciplinary team to support all aspects of the specialty. Our key strengths are internationally recognized faculty members who have been previously trained and have worked in the best centres abroad, operating rooms conforming to international standards and a dedicated Liver ICU which is second to none.
Best Liver Transplant Hospital in Delhi, India
Our centre has the distinction of performing
India's first successful reduced cadaveric liver transplant in a child
India's first successful liver transplant in a child suffering from fulminant liver failure
India's first combined liver and kidney transplant
India's first dual lobe transplant where a portion of the liver was removed from two different donors and transplanted into a single recipient
India's first living donor re-transplant.
India's first domino liver transplant
World's youngest domino liver transplant for Maple Syrup Urine Disease (MSUD)
Our department now serves as a regional centre for liver transplantation in the Indian subcontinent, with several successful transplants having been performed on foreign patients from neighbouring countries. We have taken some National initiatives for cadaveric organ donation which we hope will take shape in the near future enabling us to transplant more and more patients with end-stage liver disease.
Highlights of Liver Transplantation at our Institute
A big team comprising of 4 senior surgeons, 3 senior fellows, senior residents, 5 dedicated anesthetists, 2 intensivists, 2 transplant hepatologists, 1 pediatric hepatologist, 2 transplant coordinators, a separate Liver ICU with 1:1 nursing ratio. The team is ably supported by an experienced Radiology, Nephrology, Cardiology and Pulmonology departments.
Expertise in deceased donor (DDLT) and living donor liver transplantation (LDLT).
Skills in adult & pediatric liver transplantation
Dr. Naimish Mehta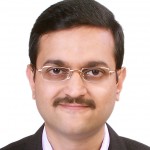 Dr. Naimish Mehta is the Lead HPB and Liver Transplant Surgeon, in the Deptt of Surgical Gastroenterology & Liver Transplant Unit I, Sir Ganga Ram Hospital, New Delhi. He has 14 years of experience in the field of Hepato- Pancreatico-Biliary (HPB) Surgery performing complex operations on the Liver, Bile Ducts and Pancreas. He has performed and has been part of more than 1000+ liver transplantation procedures which includes Adult and Paediatric (Child) Living Donor Liver Transplantation and combined Liver and Kidney Transplantation.
Dr. Mehta completed his graduate and post-graduate studies from University of Mumbai and then continued working in institutes of academic excellence in Mumbai for a period of six years before going to United Kingdom for advanced training. Dr. Mehta attained Fellowship in Liver Transplantation while working at major Hepato-Biliary-Pancreatic and Liver Transplantation centres in London, Leeds and Birmingham, United Kingdom (UK).
He then joined the esteemed Surgical Gastroenterology and Liver Transplant Unit at Sir Ganga Ram Hospital as a Consultant and is now running a successful Liver Transplantation unit as the Chief Surgeon.
Dr. Mehta is a Fellow of Association of Colo-Rectal Surgeons of India and a of member of Indian Association Surgical Gastroenterologists, Association of Surgeons of India, Indian National Association of Study of Liver, Indian Society of Organ Transplantation and International Liver Transplantation Society.
Dr. Mehta has authored or co-authored numerous peer-reviewed articles on a spectrum of GI surgery, Hepato-biliary-pancreatic and Liver transplantation topics. In addition, he has given scientific presentations at national and international meetings and has been invited as a speaker/faculty in various conferences. He serves as a peer reviewer for the Cochrane Library publications.
His current interests include Liver transplantation, Acute Liver Failure and Liver Cancer.
Dr Shailendra Lalwani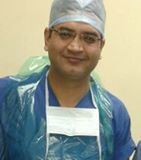 Dr Shailendra Lalwani completed his MBBS and MS from Rajasthan. He then did DNB (National Board of Examinations) in Surgical Gastroenterology from Sir Ganga Ram Hospital. He has been part of the team and was involved in around 400 transplants including Living Donor Liver Transplantation, Cadaveric transplantation, Liver transplantation in children, Combined Liver and Kidney transplantation, Dual lobe transplantation, Swap transplantation and Domino Liver Transplant. He is actively involved in academic activities and published many papers in national and international journals. He presented many scientific papers in national and international conferences. He performed liver transplants in all types of cases and specializes in cosmetic donor surgery (Small Incision Donor Hepatectomy (SIDH)) and hand assisted laparoscopic donor hepatectomy (HALDH))
Dr Vivek Mangla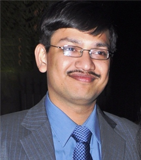 Dr Vivek Mangla has done his MBBS and MS (Surgery) from Maulana Azad Medical College, Delhi. He has subsequently done MCh in GI Surgery from All India Institute of Medical Sciences (AIIMS), New Delhi. He is presently working as Assistant Professor (GRIPMER) in Department of Surgical Gastroenterology and Liver Transplantation, Sir Ganga Ram Hospital, New Delhi. He has an active interest in academics. He has a number of publications in national and international journals and has presented a good number of scientific papers in various national and international conferences with various awards to his credit. His areas of interest include liver transplantation, advanced laparoscopic surgeries and surgery for acute and chronic pancreatitis and portal hypertension.
Dr Samiran Nundy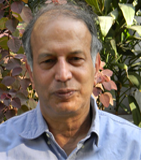 Dr. Samiran Nundy has been an integral part in formation of the Human Organ Transplant Act (HOTA) and its amendment, in India. He has previously worked in various institutes of international repute in UK (Cambridge, London) and USA (Massachusetts General Hospital). He has also been faculty at the Universities of Cambridge, London and Harvard. Currently he is the guiding force behind the success of the department of Surgical Gastroenterology and Liver Transplantation at the institute. His clinical and research interests are in the management of complicated diseases of the liver, bowel and pancreas as well as in the quality of Indian medical research and publications.