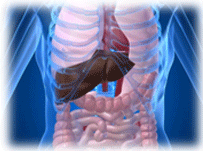 Hepatitis B Infection in Northeast is concern- Dr Naimish
Prevalence of 50% liver disease due to Hepatitis B infection in North East as compared to the national average of 15-20% is a matter of great concern for the governments and society as such here stated Dr. Naimish Mehta, Senior Liver Transplant Surgeon, Department of Liver Transplantation, Sir Ganga Ram Hospital here today.
Hepatitis B infection has been the most causative factor for emergency liver transplants in North East of any age group including a smallest child of 4.5kgs and 5% children suffered from Hepatitis B infection in Northeast. "30% of all cases of liver cirrhosis in the world are caused by Hepatitis B. 40 patients from North East have undergone emergency liver transplantation out of which 21 patients had Hepatitis B infection. 25% patients from North East who have undergone liver transplants had Hepatitis C infection and 20% due to lifestyle like alcohol and non-alcoholic fatty liver disease," said Dr. Mehta while addressing the media persons here in the city.
For more  http://northeastnews.in/news_details.php?c=2&%20n=8929#.VL-SLEeUeRA
http://www.northeasttoday.in/liver-diseases-northeast-thrice-national-average/
http://northeastnews.in/news_details.php?c=2&%20n=8929
http://www.assamtribune.com/scripts/detailsnew.asp?id=jan1915/city056
http://www.telegraphindia.com/1150118/jsp/northeast/story_8968.jsp#.VL-SP0eUeRA