Dear Dr. Mehta I am Ch.Shahid nadeem from Pakistan. I am ur patient. You did my liver transplant on 25/1/2013. By the grace of Almighty Allah it was a very successful operation. It reflects your extraordinary technical skills. All the test reports are indicating that I am fully fit now. I am also thank full to you for your kind response regarding the reports that I send u most of the time and you guide me properly. May Allah live u long. Your presence is a gift of God for all of us. You have a very high human moral values. May Allah bless u and reward u more more and more.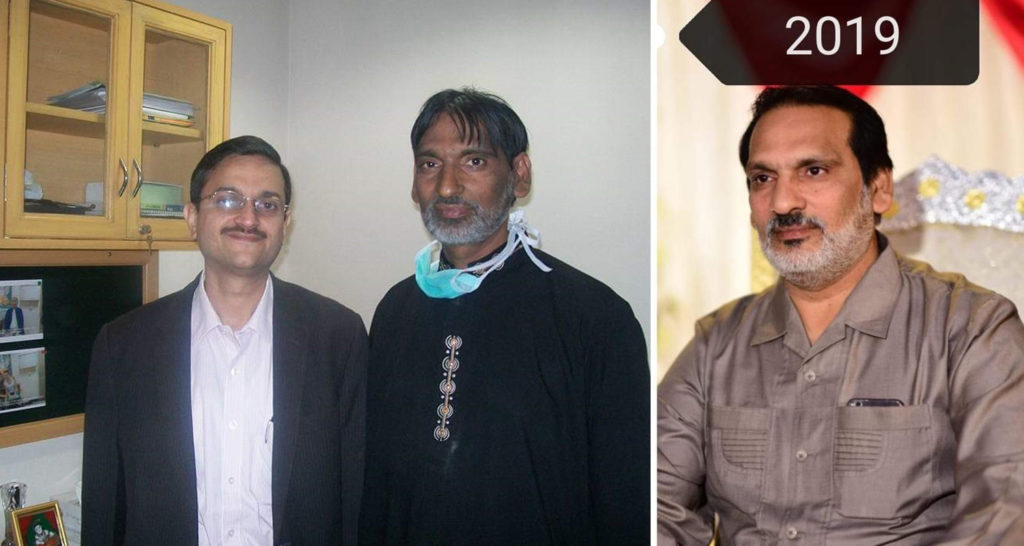 He is a blessed doctor. I cant thank him enough for saving my sister's life. Four months back when my sister was suffering from acute liver failure ,we met these angels (Dr Mehta and his team)in disguise.He is absolutely best doctor for liver transplant.Even being at grand position he is such a modest person. His entire team along with liver ICU staaf provides good care, compassion,motivation,hope and smile. Thanks to god for taking us to safe hands.
My husband Mr. Lamuan Sanga underwent living donor liver transplantation on 18/10/2018 and he was admitted in the hospital for 46 days and he got infection and some other problem. Most of the time I was in fear because of my husbands' condition but I had trust in god and Dr. Naimish Mehta & his team. They were very kind to us. I am really thankful for the look after, they provided everything what we needed. During admission in the hospital we didn't have any complaints. All the liver transplant team under the guidance of Dr. Naimish was very polite to us. We can see them and talk to them any time, very much approachable. Dr. Naimish and his team very well done. They keep to time to time, smiling, kindness, loving much each other.
For this team, we had more abundant blessing. Now my husband is good we can go in Mizoram. We really thank. So they give back a new life for my husband God bless all the liver transplant team.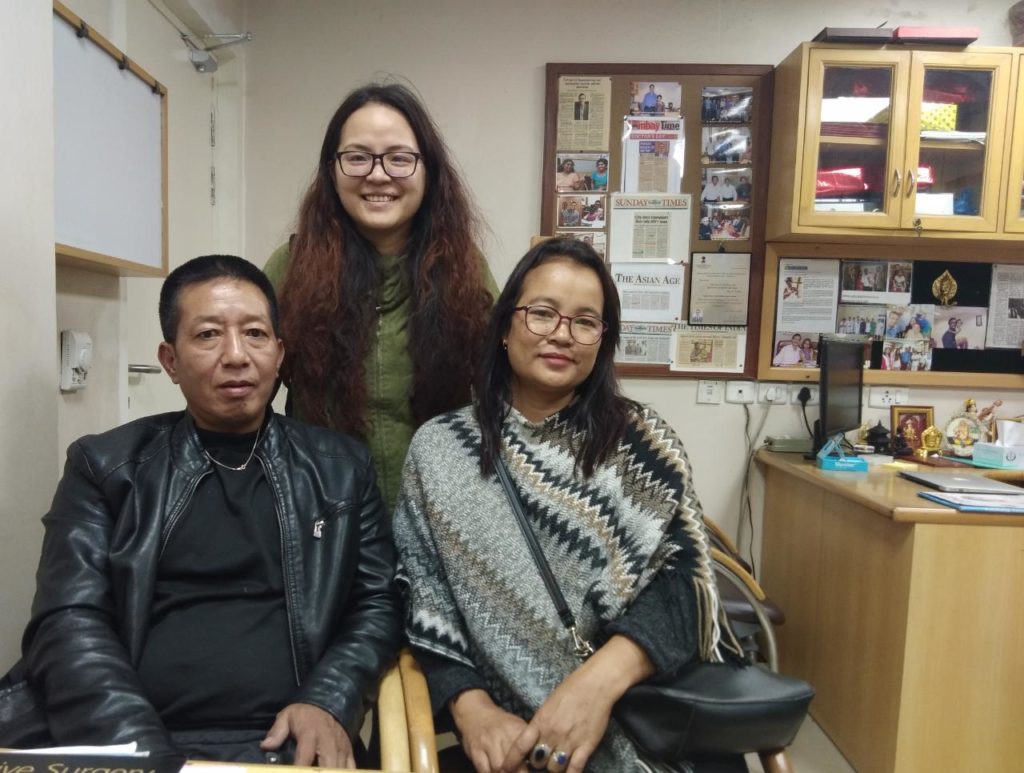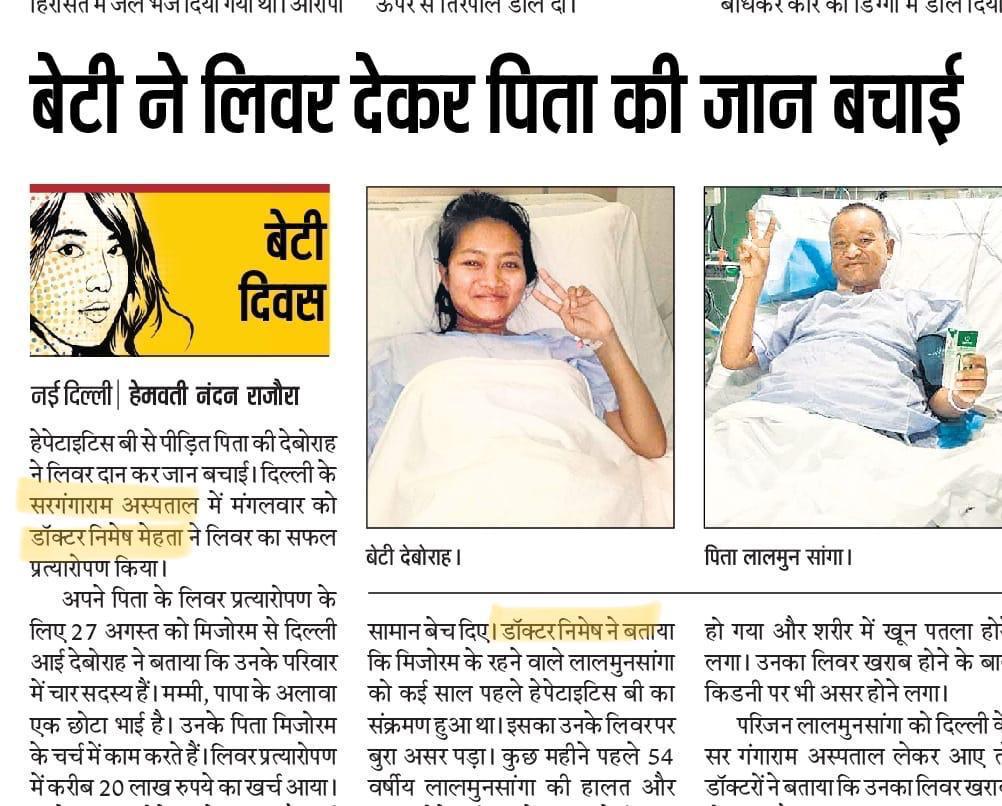 Dr. Naimish Mehta – We were told he would be the 'Captain' of the ship when we brought in our mother for a surgery to Gangaram hospital. And did he mandate the ship? Yes, he did!! With utmost diligence and determination. His warm smile and pleasant demeanour and his outstanding team of doctors and nurses who were equally warm and helpful assured me that we were in the right place.  We were so anxious and fearful as it was a high risk surgery. Yet, something told me that we had made the right decision to come to Dr. Mehta.
From the moment he called my mother Alakaben (sister in Gujarati), there was a bond that cemented between her and the man who sailed her through such a perilous journey. Dr. Mehta, you saved my mother's life. And I have no words to express the gratitude I feel. And you continue to guide us and care for my mother with such concern and warmth that is so rare in today's medical world. I bow my head in respect to you.
Thank you Dr. Mehta for being in our lives.
He is one of the best Liver Transplant Surgeon.. So kind-hearted person and a helpful doctor. We are so thankful to Dr. Naimish and his team for giving a new life to my father who has undergone Liver Transplant Surgery from him.. May GOD bless him more and more…
Our child Master Tanay agarwal, 11M, suffered form a cancerous condition k/as hepatoblastoma, we almost lost our hopes but the doctors of sir ganga ram hospital assured us that he ll be fine n that was only one hope we got, and here after 3 months with few chemotherapy cycles and one major liver surgery lead by Dr Naimish mehta and team, our kid is so fine and active that he was never before, we really thank all the doctors of sir Ganga ram hosp esp Dr Naimish and team. They all literally gave my child a new life.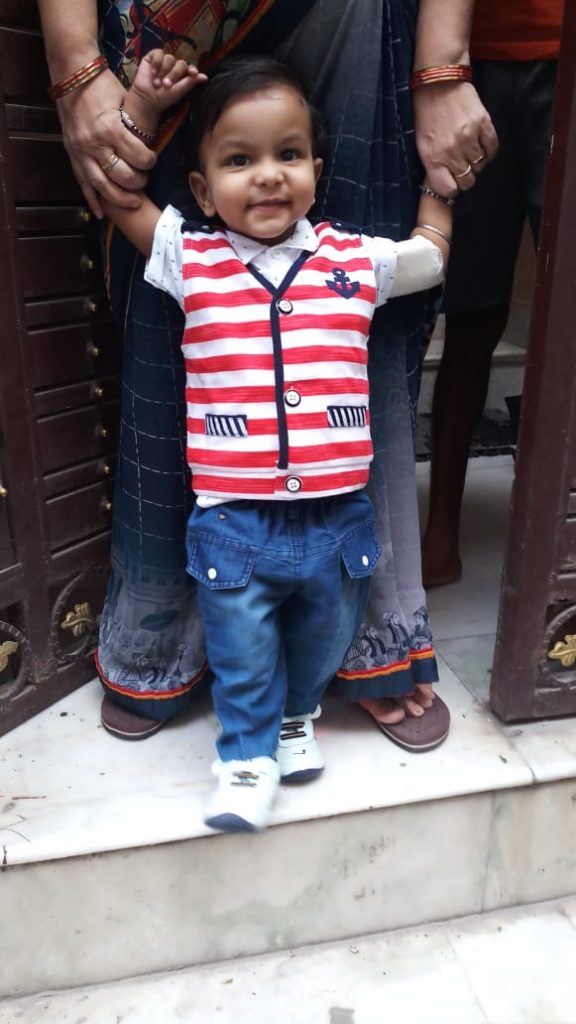 I would really like to thanks the entire team of Ganga ram for making my Dads(MrPawan anand) liver transplant case successful. I don't have any others words to thank the team for saving my dads life and giving him same life back as he was before. Special thanks to Dr.Naimish N. Mehta who suggested us to do the transplantation on right time.
I was operated by Dr. Naimish Mehta and his Team of Saviours'. Post Operation I was given utmost care in the ICU and room with frequent visits by Dr. Naimish, Dr. S. Lalwani, Dr.V. Verma Dr.Vvivek and others. The Nurses in the ICU were very Patient, Caring and took very good care of me. My sister (Donor) was discharged from the hospital after 7 days and I was discharged from after 21 Days and I felt I was absolutely normal.
We would like to express our gratitude to the Liver Transplant Team, specially to Dr N Mehta, Liver Transplant Surgeon at Sir Ganga Ram Hospital, New Delhi, India for the superb care they had given during our stay for Liver Transplant Surgery.